BDSwiss Launches New VPS Automation Plans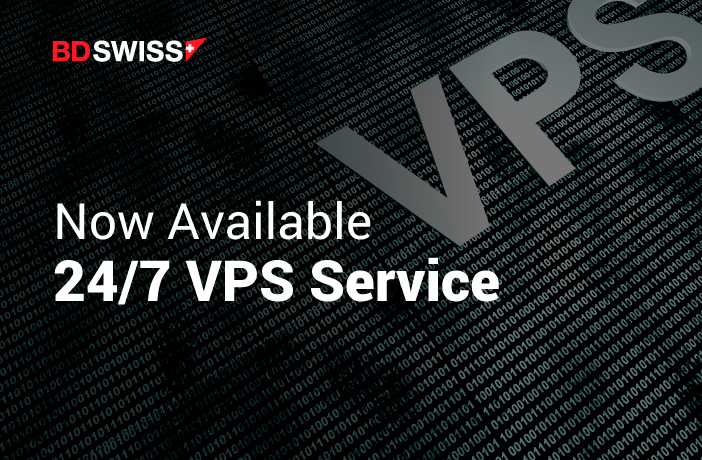 |
BDSwiss Group is pleased to announce the launch of its bespoke Virtual Private Server (VPS) service. Available for all MT4 and MT5 traders at some of the lowest market costs, BDSwiss's latest VPS Service ensures that Expert Advisors (EAs), algorithmic trading, and automated orders can run uninterruptedly with a 100% uptime guarantee. Embedded in the BDSwiss Client Dashboard, the new VPS plans combine affordability with ease of use for an enhanced trading experience.
Reliability in Speed, Execution, and Performance
A VPS allows professional traders who utilize Algorithmic Trading Software, Expert Advisors, advanced orders and copy trading to have their trades executed at any time with minimum delay, by minimizing latency between the MT4/MT5 Client Terminal and the MT4/MT5 Trade Server. Featuring faster execution speeds, lower latency, and less slippage, the VPS service enables traders to eliminate reliance on their home computer and internet service. When using a VPS the MetaTrader terminal will work 24/7, even when their computers are turned off.
The BDSwiss VPS Service
With price plans starting at just $30 a month, the BDSwiss VPS service is a low-cost solution that enables traders to reap the benefits of 24/5 uptime on their automated strategies. BDSwiss traders can opt for a VPS plan that accommodates their trading needs without having to worry about server configuration or meeting certain trading volume requirements. The BDSwiss VPS Service plans can be activated directly from traders' dashboards and can be cancelled just as easily at any time. There are three available plans: Basic, Advanced and Pro with different pricing tiers according to CPU and RAM power and HDD storage capacity.
VPS Hosting Advantages
BDSwiss' VPS servers are co-located with its MT4 and MT5 servers for an optimal trading experience and offer a number of advantages including:
Uninterrupted automated trading including EAs
24/7 access to the markets with ultra-low latency
Global access to your trading account
Increased security and protection from viruses
Protection from unexpected connection cuts or power outages
Learn more about the BDSwiss VPS service and how to activate a monthly plan here