BDSwiss' 2019 Annual Blood Donation Camp Concluded with Great Success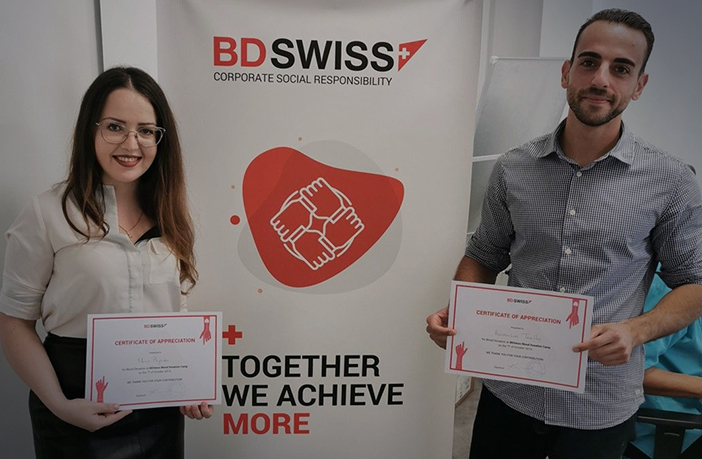 |
BDSwiss held its second annual Blood Donation Camp in association with Limassol's General Hospital on October 7th, 2019. The camp was conducted with great success and wide participation from BDSwiss' employees, associates, friends and family members who took part in the initiative by donating blood and assisting in organising the event.
BDSwiss' 2019 Blood Camp was set up in the company's main conference room and a team of nurses and paramedics were positioned to screen the donors and ensure a safe and hygienic camp. All donors were honoured with participation certificates.
As part of its Corporate Social Responsibility policy, BDSwiss recognises the importance of growing the business in a socially responsible manner that creates positive impacts in the local communities and remains committed to organising annual blood donation drives in order to encourage its employees to donate blood regularly and support those in need.