Biz kimiz
BDSwiss, Forex/CFD işlemlerinde uzmanlaşmış Avrupa'nın önde gelen finansal markalarından biridir. BDSwiss fikri, kuruculardan birinin yaşadığı İsviçre'nin Zürih kentine yakın Kilchberg'de 2011 yılında doğdu. BDSwiss 2012 yılında kuruldu ve o zamandan beri dünya çapında neredeyse bir milyon müşteriye online işlem hizmetleri sağlamaktadır. Mümkün olan en iyi işlem koşullarını, en gelişmiş platformları ve eşsiz müşteri desteğini sizlere sunmaktan gurur duyuyoruz.
RAKAMLARLA BDSWISS
1,043,859
KAYITLI HESAP
31 Aralık 2018 itibariyle
BÜYÜYEN BİR TOPLULUK
İşlem Hacmi
11,448,594,083
AYLIK ORTALAMA FX HACİMİ
GERÇEKLEŞEN TOPLAM İŞLEM
2018
9,155,125
2012
130,000
GERÇEKLEŞEN TOPLAM İŞLEM
2018
9,155,125
2012
130,000
tại 5h
ORTALAMA PARA ÇEKME HIZI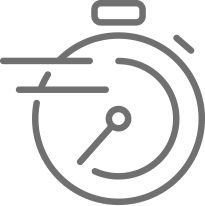 BDSwiss Group Licenses and Registrations
BDSwiss LLC is authorised and registered with the U.S. National Futures Association NFA ID: 0486419

BDSwiss Holding PLC is authorised and licensed by CYSEC (EU) (License No. 199/13)

BDS Markets is authorised and regulated as a Investment Dealer by the FSC on 06/12/2016 (License No. 199/13)

BDSwiss GmbH (Sicil No. HRB 160749B)Almanya'daki BDSwiss Holding PLC'nin BaFin Ttescilli Bağlı Acentesidir.