BDSwiss Donates Towards Ukrainian War Victims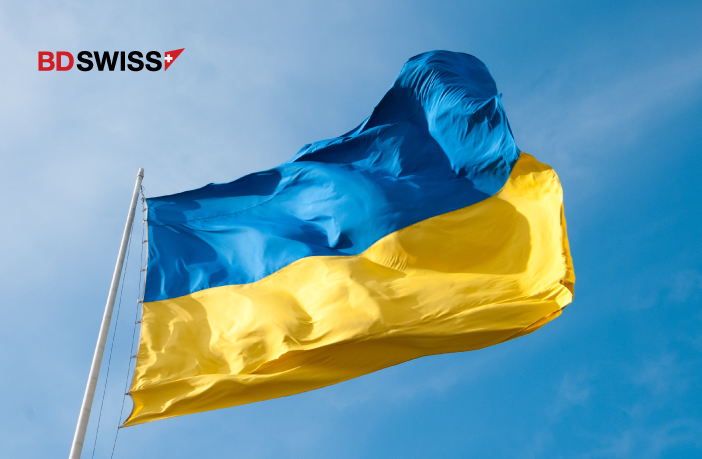 |
In response to the ongoing humanitarian crisis in Ukraine, BDSwiss has recently contributed a substantial amount to the "Solidarity Account for Ukrainian People" bank account, set up by the Cyprus Government. The initiative aims to support the immediate and longer-term needs of people affected by the Ukraine war and falls under the company's Corporate Social Responsibility (CSR) agenda and overall culture of service and giving back.
According to the Operational Data Portal for Refugees, over 5 million people including women, children, and other vulnerable groups have fled Ukraine since the Russian invasion took place on February 24th. Meanwhile, the UN High Commissioner for Refugees has called the situation the 'fastest-growing refugee crisis in Europe since World War II.'
BDSwiss' latest donation aims to alleviate the pain and struggle of the Ukrainian people. The funds will be used to provide humanitarian aid in the form of food and necessary supplies. 
BDSwiss CEO Nicolas Shamtanis had this to say: "With the war currently unfolding in the Ukraine, we could not turn a blind eye to the injustice taking place and the people in need. This is a situation of human suffering and we have a moral obligation to reach out and help in any way we can."
From donations to the Cyprus Anti-Cancer Society and "Elpida" Foundation to organising Blood Donation Camp, the company's commitment to giving back to society has been a constant and unwavering part of its DNA. BDSwiss remains committed to continue pursuing its CSR agenda and driving forward positive change for local and international communities.
Donating to the Special Solidarity Bank Account for the Ukrainian people:
For those of you who want to contribute any amount towards the same cause, please use the official account details below. 
Beneficiary: Republic of Cyprus
Account Name: Solidarity Account for Ukrainian people
Account name (abbreviated): SOLIDARITY A/C-UKRAINIANPEOPLE
Bank: Central Bank of Cyprus
Account Number: 6001031
IBAN: CY31 0010 0001 0000 0000 0600 1031
Swift (BIC) Code: CBCYCY2N