Research & Analysis
BDSwiss Research Portal provides 24/5 market coverage and leading financial commentary through
daily and weekly previews, technical setups, video briefs and special reports.
Forex Trading & Analysis Videos
Stay ahead the markets watch our daily analysis videos and insightful webinars, hosted by professional analysts and traders with many years of market expertise.
Meet Our Research & Analysis Team
Our team of renowned market analysts and professional traders work round the clock to provide up to the minute market news coverage and actionable financial commentary in multiple languages. Recognised by the global industry community, BDSwiss' Research Team has been featured by world-leading publications and is seen as a reliable, one-stop information source for all types of insightful market analysis including daily and weekly briefs, quarterly outlooks, expert projections, technical setups and detailed reports.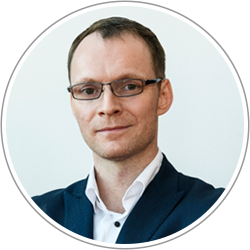 Frank Walbaum
Market Analyst at BDSwiss, Technical Analyst & Professional Trader
Frank Walbaum is an experienced trader, portfolio manager and senior technical analyst. Frank has single-handedly managed a €450 million Forex fund and is now a full-time currency trader and manages his own FX portfolio. Frank dissects charts and sentiment to provide actionable trading opportunities across different asset classes. Specialising in technical market analysis and research with a focus on the Asian markets, his areas of expertise include forex, precious metals, commodities and global stocks. Frank delivers daily morning briefs and real-time analysis during key market events via his daily webinars in English and German, exclusively for BDSwiss clients.
Marios Kyriakou
Forex Trading Instructor at BDSwiss
Trading instructor and experienced Portfolio Manager, Marios Kyriakou has been working in the financial services industry for nearly 7 years. Marios is dedicated to understanding the intricacies of the markets, refining his own personal strategies and educating those interested in delving deeper into the world trading and investing. After gaining a master's degree in Economics from the University of Warwick, Marios went on to work for key-players and major brokers in the industry and was able to accumulate extensive knowledge in dealing operations and portfolio management. A keen entrepreneurial mind, Marios has also founded his own professional training company.