BDSwiss Hosts Blood Donation to Honour World Blood Donation Day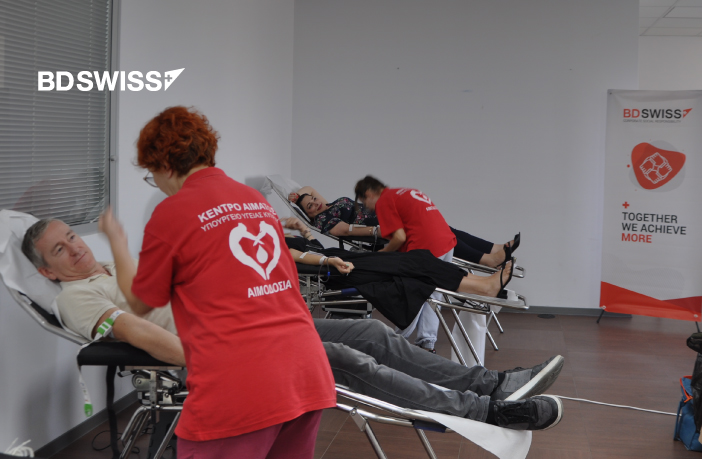 |
The World Health Organisation has billed the 14th of June as World Blood Donor Day, a day that serves as a reminder of the need for safe blood and blood products by voluntary, unpaid blood donors. At BDSwiss, we mark days like these on our calendar and try to pay the appropriate respect. 
On June 15th, the company arranged a blood donation event, wanting to raise awareness for this important cause. Employees made their blood contribution to reinforce the health system. The result was a total of 45 blood units and 15 saliva samples that have been registered as a bone marrow donor. 
The world is slowly tipoteing away from a pandemic that has put a strain on the health system, proving there is never a surplus of blood for people who need it. Blood donations play a big part in the BDSwiss Corporate Social Responsibility policy. The company understands the need and importance of giving back to local communities and trying to impact the society in a positive way.