Joining Hands with Europa Uomo Cyprus for Prostate Cancer Awareness

|
As part of our unwavering commitment to corporate social responsibility and community engagement, we are elated to announce the 3rd BDSwiss Blue Route for Everyone, organized by Europa Uomo Cyprus in collaboration with the KMeaters Cycling Association.
Held on Sunday, October 8th, at the scenic Molos Promenade in the city of Limassol in Cyprus, the event bore witnessed over 1000 cyclists from Cyprus and across the globe cycling in unison to shine a spotlight on prostate cancer – a challenge that concerns everyone. Prevention, awareness, and early diagnosis stood at the forefront of the event's noble cause.
We are grateful for the opportunity to rally alongside esteemed organizations such as Nextbike by Tier Cyprus. We shared the road with dedicated individuals who, like us, believe in fostering a community well-informed and fortified against prostate cancer. Together, we cycled an 8km route enveloping the picturesque city of Limassol, a journey reflective of our collective stride towards a future free of prostate cancer.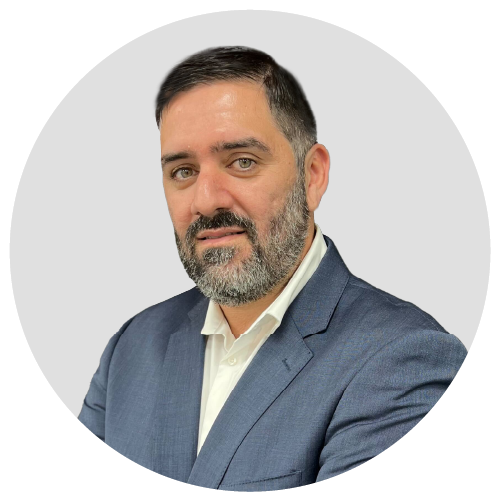 Gregory Papagregoriou –  co-CEO
"It's days and events like these that make us get out of bed and re-energise us. To run a successful business is one thing, but to give back to society and leave your imprint in the community is something words can't describe. Thank you to everyone involved and we promise there's more to come."
Achilleas Achilleos –  Chief Marketing Officer
"It's an honor and a privilege to be part of such events. The aura, the energy and the vibe we created with this event is unmatched. This is living proof that when people put their minds and effort into something, they're capable of a lot more than they initially thought. A big thank you to everyone who made this happen."
Elena Yiangou – Senior Event Manager 
"This event goes beyond our CSR calendar and activities. It's an event we hold dear to our hearts. Prevention saves lives, and hopefully, we have inspired people to have those necessary exams and checks."
Every pedal pushed and every kilometre covered is a testament to our unwavering pledge to empower our community, embrace preventative healthcare, and advocate for a world where early diagnosis and treatment are within reach for all. Our heartfelt gratitude extends to the Deputy Minister of Shipping, Mrs. Marina Hatzimanolis, and the Municipality of Limassol for their gracious patronage.
Together, we are stronger. Together, we ride towards hope, health, and healing.