Our Journey with Mexico Sonríe to Brighten the Lives of Children Battling Cancer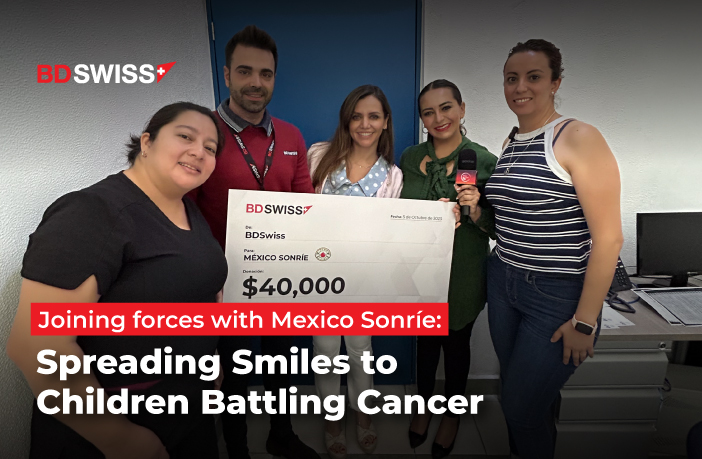 |
In early October, we were honored to join hands with Mexico Sonríe, stepping into a world where little warriors fight battles bigger than themselves every single day. These brave souls, children from low-income families, are waging wars against cancer, with smiles that shine brighter than the sun.
In the spirit of solidarity and community support, we are donating 40,000 Mexican Pesos and a treasure trove of toys to enrich the children's play area at one of Mexico Sonríe's esteemed centres. Mexico Sonríe is a charity organization in Mexico that helps low-income children suffering from cancer. 
Our contribution includes board games, Legos, fairytale books, UNO cards, Uno trolls, kids scooters, coloring games on stone on wood, building wood games, and crayons, aimed at not just bringing moments of joy, but crafting an oasis where imagination, creativity, and hope blossom. 
At the event, we had the pleasure of seeing the president of Mexico Sonríe Miss. Gabriela De la Torre who has dedicated +20 years of work for this Cancer organization. We met two oncologic doctors and chatted about pediatric cancer and how to prevent it. We played cards, accompanied the kids during their breakfast, and had a good time with them and met their mothers. 
Stay tuned for the special episode that captures this heartwarming event as our own Marc Suárez presents the big check and toys to Mexico Sonríe. Together, we believe in the power of community, the strength embedded in unity, and the limitless potential harbored in every child.
On the 10th episode of Maria Sama, you will have the opportunity to see the donation; stay tuned for Maria Sama´s episode. 
Because every smile counts, and every child deserves a chance to shine bright.