The BDSwiss Forex MT4 platform installation package is fully equipped for setup on Mac OS systems, and ready to be downloaded directly to your computer in just a few easy steps.
How to Install the BDSwiss Forex MT4 Platform on your Mac:
1. Click "Download Now" to start the download.
Download Now
Your capital is at risk
Note: The size of the installation file is about is 310 MB. Please wait until the download has finished.
2. Extract the Zip file contents by double clicking on it.

3. When installing the platform on Mac OS Catalina* and older OS versions, right click on the icon of the application and then select Open from the contextual menu. Please do not double click on the unzipped file as the error will appear due to the fact that it was not downloaded from the Mac App Store, click here for more information.

4. Click on Open in the new dialog window when prompted.

5. Allow a moment for the BDSwiss Forex MT4 Platform to open (the delayed start should only be experienced on the first run) and once it shows up, click Cancel on the Server Finder window shown below.

6. Finally, login to your MT4 trading account as usual.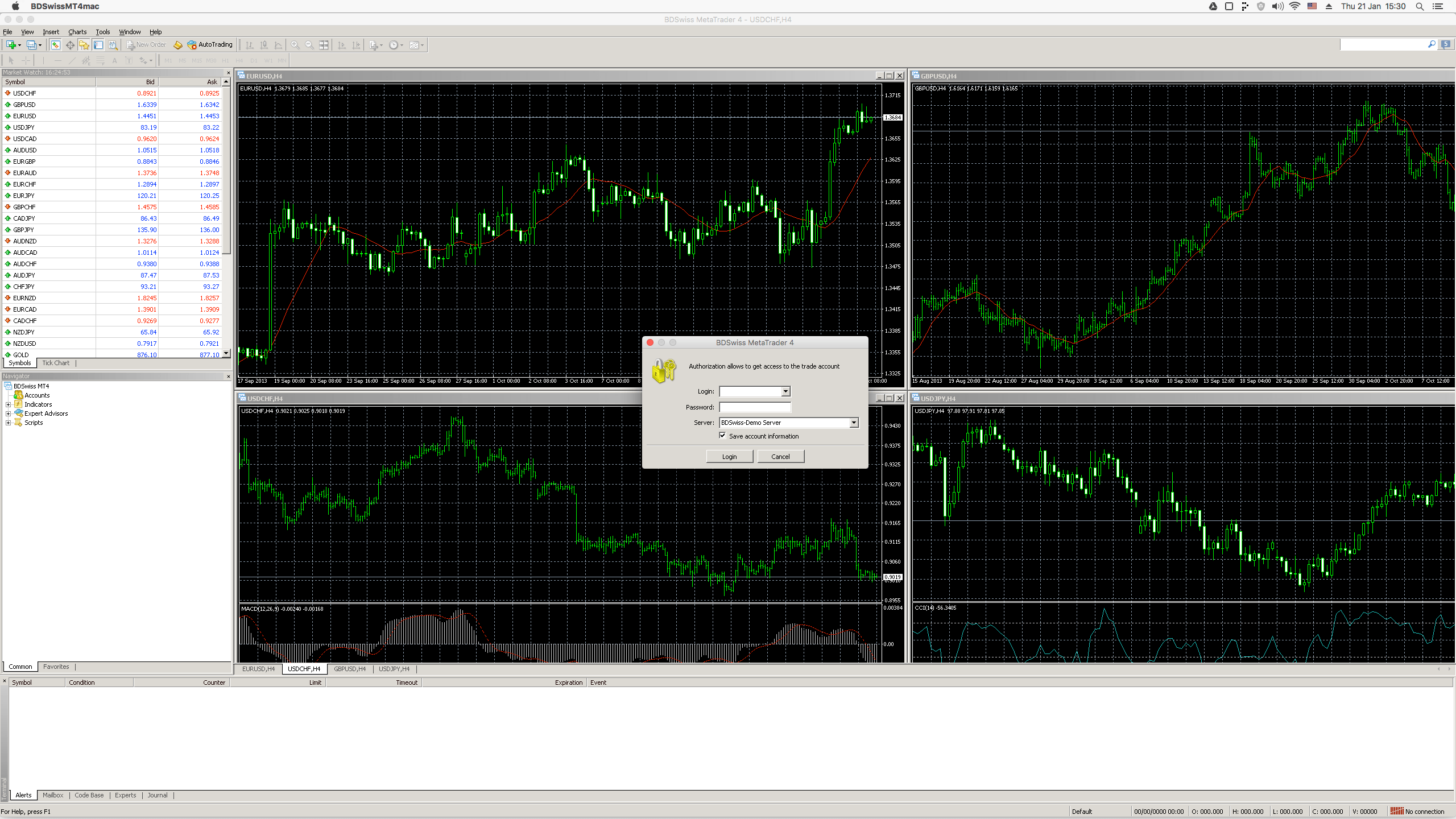 This software is using Wine and Crossover which are free and open source software released under the LGPLv2.1+ license.
*Starting from OS X Catalina onwards, Apple no longer supports 32 bit applications. To install and run the MT4 terminal you will need to install additional software, namely: Wine. Wine is a free software that allows users of Unix-based systems to run Microsoft Windows applications.