The documents can be uploaded on your Dashboard once you log into your account, under the section "Profile and Settings" > "Profile" > "Verification Documents" as shown in the below screenshots: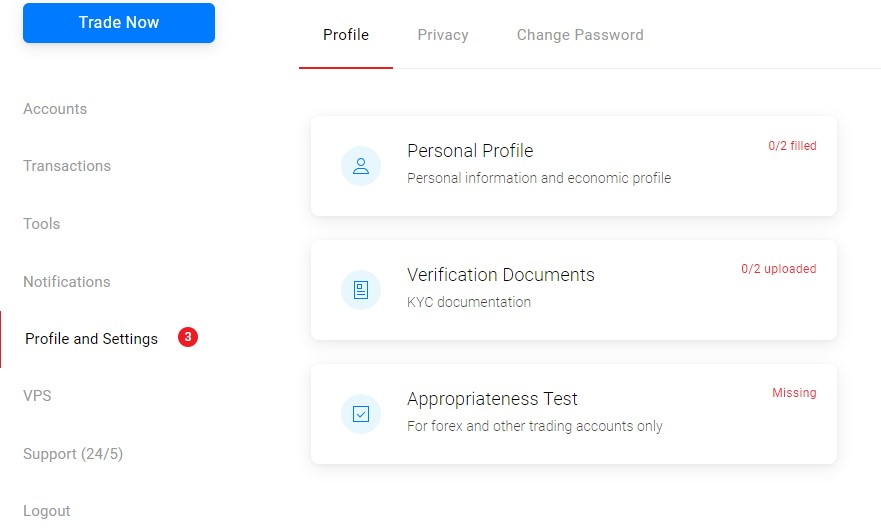 If you are using our mobile app, you can click on "More" > "Profile" > "Document Upload".
If for any reason you are facing issues uploading your documents, you can send them via email to [email protected].
Once you upload all your documents, the verification of your profile can take between 30 minutes to 24 hours during working hours.
‹

Back to Help Center