If during the withdrawal process, you wish to return your money back to your BDSwiss account, you have the option to cancel your withdrawal considering that the status is Not Processed, On Hold or Pending. This is helpful especially if making a withdrawal would cause you to have limited funds in your account and you still want to place certain trades or keep positions open.
If you are on a PC/laptop, please log in to your account, click Transactions > History and then click 'Cancel' next to the withdrawal you would like to cancel.


If you are using the BDSwiss mobile app, click 'More' on the bottom right side > Transactions > Withdrawals, select the withdrawal you wish to cancel and then click 'Cancel request'.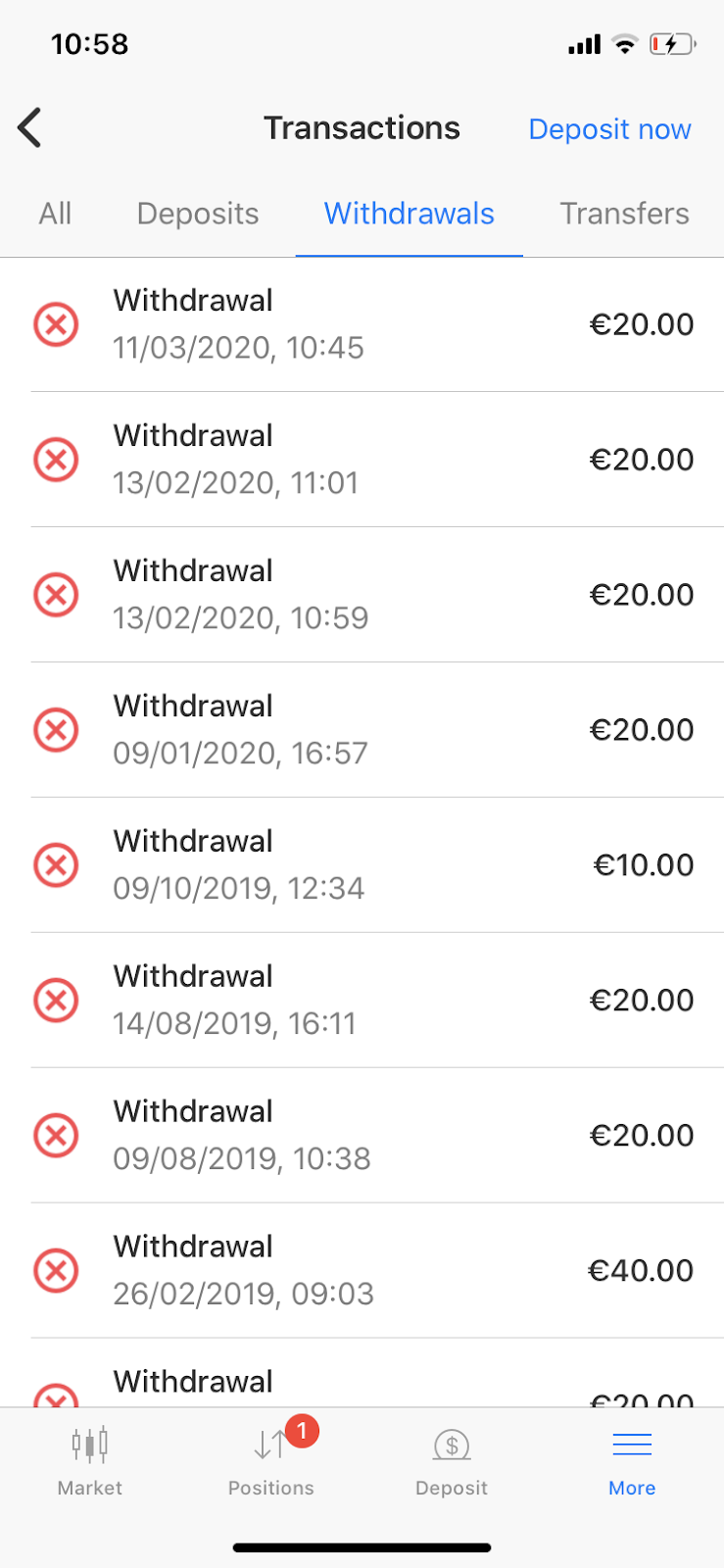 Please note that you can cancel the request yourself within 24 hours. After 24 hours you should then email [email protected] and request the cancellation of your withdrawal.
‹

Back to Help Center